From a conference keynote to a full day workshop – professional business marketing speaker David Caruso will entertain and educate your audience…
David's extensive background in the business world provides his clients with an unique advantage.
His practical business growth strategies have been applied across a wide range of industries and organisations.
A Passionate & Engaging Australian Marketing Speaker
Audiences love David's interactive approach, fun style and action orientated focus that allow participants to leave with ideas and action steps that they can implement to produce immediate results.
David is a sought after speaker on the various topics of business strategies and marketing.
Looking For Marketing Speakers For Your Next Event?
David's knowledge also spans into the world of online marketing where he shares cutting edge business approaches.
This was evident recently when he was awarded an 14 month tender from the Australian Government to conduct an extensive series of Online Marketing seminars for Small to Medium Enterprise Business owners as part of the NBN Rollout.
He has been a guest speaker at a number of Business Organisations and Business Events across the nation, including, but not limited to:
Illawarra ITeC Expo – (an Information Technology & Business Centre)
Tasmanian Chamber of Commerce Business Expo – (consecutive years running)
A regular guest speaker at the Macquarie University Graduate School of Management
NSW Government Business Marketing Program
ABITE – Australian Business and IT Expo
BEC – Business Enterprise Centre Marketing Days
BASI – Business Advisory Service Inc breakfasts
Regular Speaking Engagements through various Business Organisations and Groups such as SWAP, Chambers of Commerce,
He is funny, irreverent and educational and and puts business principles into a vocabulary that everyday SME Business Owners readily understand.
The Professional Board Director
David has recently completed his commitments as a paid advisor to the NSW Government.
He sat on the Board of The Small Business Development Corporation of NSW, a body that advised the NSW Government on Small Business issues, policies and initiatives.
He has recently retired from the Board of Directors for Business Swap Australia, a professional and personal development organisation dedicated to SME Business Owners.
The Author
David is always looking to share his knowledge and help existing small to medium enterprises succeed in a current and fast evolving world.
He has written countless business advice articles that have featured in local and international magazines.
David authored the book Cheese Pizza, a compelling story about a business owners journey for answers to tough business times of and personal relationships breakdowns.
Other books authored by David include:
SME Business Online Strategies
Mastering Google Advertising
The Must Know Guide to the Sp@M Act
The Businessman
David Caruso has been a successful SME Business owner for over 29 years.
From a sole operator based in Sydney's Western Suburbs, David successfully grew his small business into a thriving multi-million dollar a year success story.
This business was the recipient of many local and international awards including:-
Business Swap International Business of the Year 
NSW & ACT Business of the Year – 2 Years
Blacktown Business Awards – 4 Years
Australian Hire Company of the Year Award Finalist – 2 Years
"Very professional speaker – he not only knows his stuff, he also knows how to entertain the audience" 
... I would highly recommend David
... plenty of light bulb moments
Current Keynote Presentations
How to generate more leads & sales online
The 4 pillars of marketing
Demystifying online marketing
Digital marketing for the real world business
How to turn your boring business blog into a marketing gold mine
Conversion Continuity: How to turn your website visitors into customers
Current Training Topics
Bringing search engine optimisation in house
Mastering Google advertising - PPC
Business email marketing for maximum ROI
Success website strategies to shoot you above your competitors
Step by step guide to effective business blogging
All training topics can be customised to your audience and come with a comprehensive workbook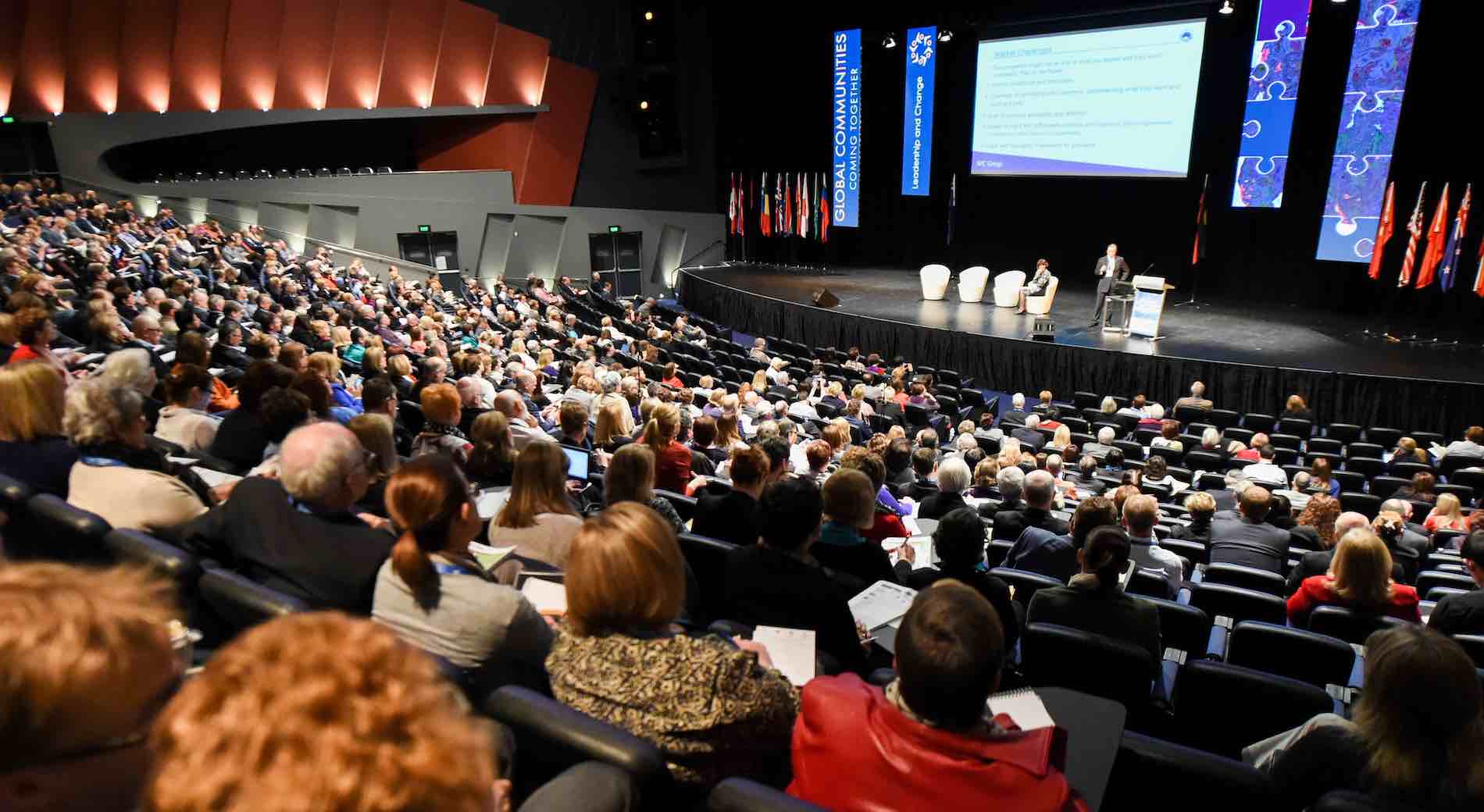 WHAT MAKES CONFERENCE SPEAKER A GOOD ONE?
The presence of the speaker you book for any event can either make or break the whole thing.
Hearing a brilliant speaker getting a significant message across can both teach you something new and be a real pleasure.
On the other hand, suffering a tedious, unimportant bore repeating nothing more than what you already know can leave a bad taste in your mouth that can remain for the rest of the event.
Once upon a time, hiring a speaker was always a bit of a gamble: even booking the better-known speakers that had great credentials could be nerve wracking, since unless you had seen them personally at another event, you never knew exactly what you were going to get until the speech itself.
Today, fortunately, social media allows event planners to get a look at speakers beforehand and check out their moves, so to speak, in advance.
The following are some tips on what to think about when shopping for a speaker online:
Look at how they market themselves
In today's world of social media promotion, reviews, and feedback, the speakers who find the most success are often the ones who are pro-active at self-marketing and quickly respond to any feedback they get online.
Start by taking a look at how apt the speaker you are interested in at using social media. Like, do they update their pages often and respond quickly to questions? Are they good at responding to both good and bad reviews?
This can also help you see how they will react to questions from the audience, again both positive and negative, during your conference.
Technology
Another thing to look at is if they seem tech-savvy.
Things like PowerPoint presentations and live video streaming can add a lot to a speech via visual stimulation for the audience, and a great speaker who is able to seamlessly work these into their speech can make an even greater impact on the audience.
Furthermore, try to find out if they can provide their own equipment or will at least be able to help in setting the equipment up, as this is obviously ideal for you.
How do they value their services?
It is recommended to be wary about speakers who offer their services for free.
Although this might initially appear as a plus, you may end up being very disappointed as speakers who do this tend to be either looking for experience (and hence are not already experienced) or have some agenda of their own, political or otherwise, to promote. Serious and experienced speakers will naturally want to be reimbursed appropriately for their time and expertise.
But "appropriate" here works in both directions: be wary too of those who try to inflate the image of their worth by inflating their price tag.
Be very careful about checking up on reviews and sample videos of highly expensive speakers to make sure that they really are worth the extra bucks (very often, to be frank, they are not).
Do they care about your audience?
The best speakers manage to show a genuine concern for their audience, and are eager to see them leave with a refreshed spirit and a wealth of new information.
If it doesn't seem to you that a certain speaker personally cares about what kind of impact their words will have on others, then you are better off finding somebody else.
A great speaker doesn't simply deliver their talk and then hop in a cab, but will get acquainted with the audience, address their questions and concerns, engage them in debate, and seem to genuinely care about that they say and think.